Many modern residential garages are equipped with screw drive openers that operate overhead doors. These devices are among the most recently introduced. They have a very similar design to their traditional chain drive counterparts, but use a different kind of drive.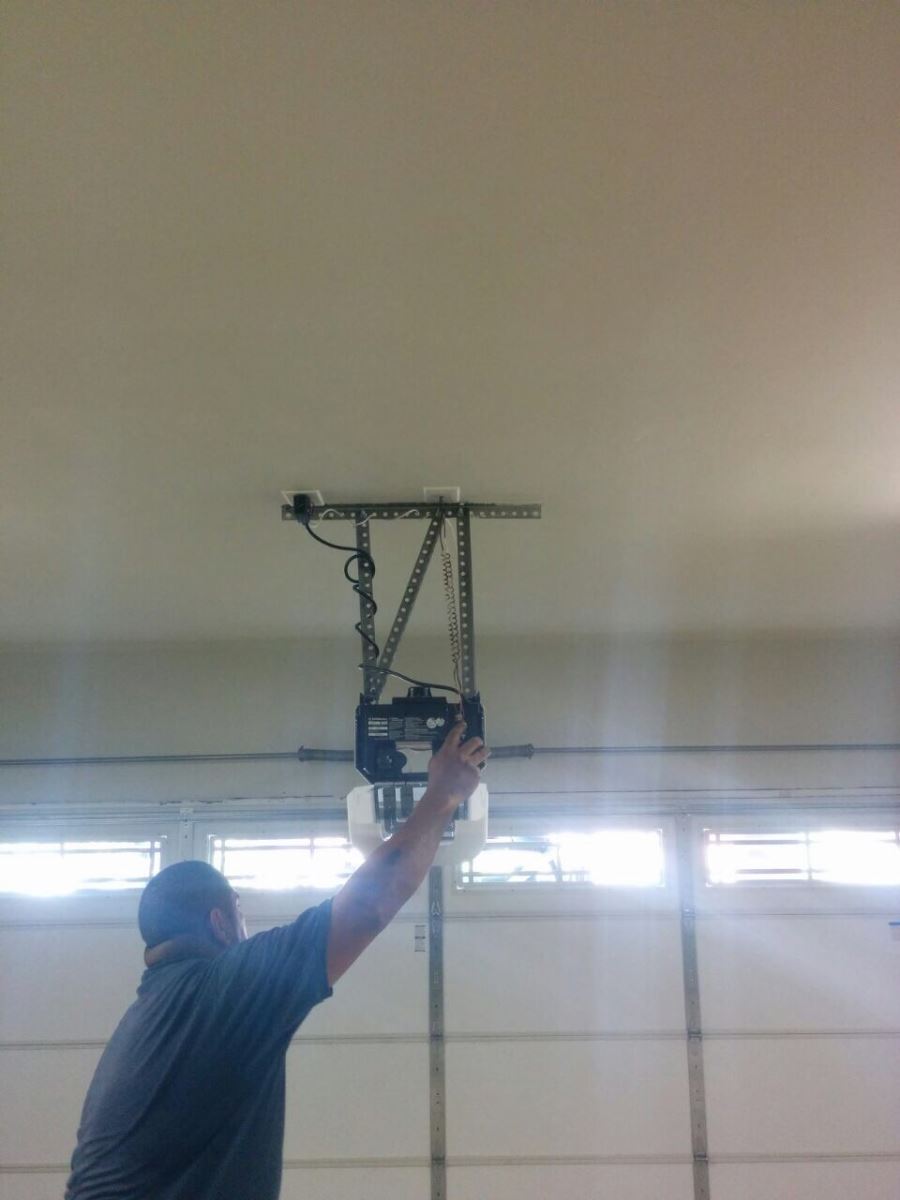 The motor unit is the main component of the screw drive operator
It houses the motor and a set of components connecting it to the drive. There is a receiver inside as well so that the device can be operated remotely with the use of a specially designed transmitter. A metal rail goes from the motor unit to the wall above the door. This rail houses a twisted metal rod. This is the drive screw. There is a trolley connected to the rod on one side and to a moving arm on the other. The moving arm is directly attached to the overhead garage door.
The opener can be started with the use of the transmitter or the wall-mounted button. When this happens, the motor powers the moving parts inside the main unit so that the metal rod is rotated. The rod spins around its axis. It does not travel around the rail. As the rod spins, it moves the trolley back and forth depending on the direction of the spinning. This way, the door is opened and closed.
All metal components of screw drive openers, including the twisted rod, are made from strong steel which is resistant to rusting. Still, in order to operate properly the rod has to be cleaned and lubricated. At the same time, due to the smaller number of moving components the screw drive units require less maintenance compared to their counterparts.